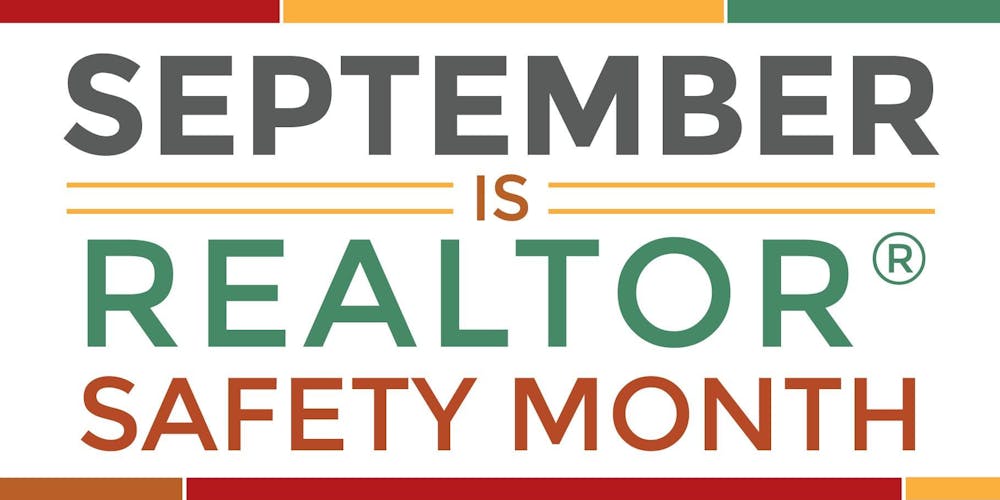 The National Association of REALTORS® has dedicated September as REALTOR® Safety Month.  The goal is to educate and promote safe precautions to members so that they have the knowledge to protect themselves in any situation.  We have compiled a list of tips that we think every REALTOR® could benefit from knowing.
Tip #1: Use the 10 Second Rule
Take 10 seconds upon arriving at each new destination to do a quick scan of your surroundings.  If you notice anything out of the ordinary, do not get out of your car.  This is also a good time to plan an escape route in case of an emergency.  Taking 10 seconds to do this quick scan is a great rule of thumb for showing properties.
Tip #2: Bring Up the Rear
Always allow clients to walk in front of you.  When showing a home, follow this rule in each room you enter.  Direct your clients without necessarily leading them from a position slightly behind them.
Tip #3: Check Your Cell Service
There are cases when you may be in a remote location or in a home with thick walls or generally bad cell service.  Do a quick check in each room to find out if your cell phone has service so you know where to go to make a call in case of an emergency.
Tip #4:  Nothing Personal
It's great to have a personal relationship with your clients when working together, but keep information like where you live, when you are home, you family dynamic, and any vacation plans to yourself.
Tip #5: Go With Your Gut
If you ever feel uncomfortable or unsafe, chances are that something is off.  Be prepared to have an excuse to leave any situation and go somewhere that you feel safe.  Have a friend that you can call or go to your office where you are safe.  Sometimes it may just be a feeling about a person or place, but other times your gut is telling you to get away and get away fast.